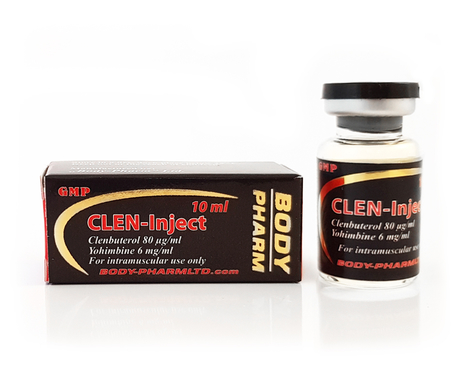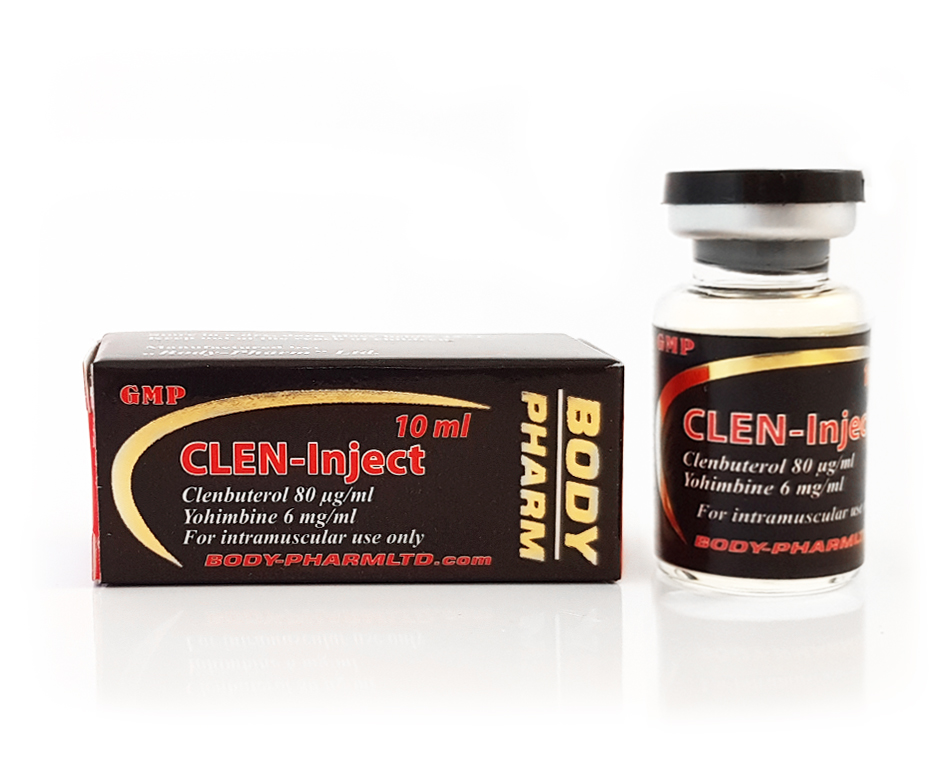 Clen-inject
description

Each carton contains one vial of 10ml (Clenbuterol 80mcg/ml Yohimbine 6mg/ml)

active substance

Clenbuterol Hydrochloride

unit

1 vial 10ml
Composition:
Each carton contains one vial of 10ml (Clenbuterol 80mcg/ml Yohimbine 6mg/ml)
Indications:
Clenbuterol is used in the treatment of asthma attacks, severe asthma, and moderate, mild persistent asthma manifestation of nocturnal asthma effort.
Contra- indications:
Clenbuterol has a good tolerability. But it is counter indicated in these cases: thyrotoxicosis, idiopathic hypertrophic subaortic stenosis, and tachyarrhythmia.
Administration:
Doses are between 0.5 ml and 2 ml per day, which is injected directly into the areas where you want to eliminate fat. The cycle starts with a low dose of 0.5 ml and then gradually increase. It is not advisable to exceed the dose of 2 ml, because the side effects can be dangerous and can inhibit mechanisms. It's the same method as Clenbuterol where a cycle lasts two weeks, then take a break for two weeks.
Medical action:
Clenbuterol is used in the treating of bronchial asthma attack, this leads to the treatment of narrowed airways any time a great bronchial asthma happens. Clenbuterol actions much like to adrenaline and also norepinephrine, chemical substances which are produced in our bodies. These kinds of materials work prior to the body, and are preparing to go through the action or perhaps stress, more oxygen enters the actual lung area simply since they bring about throat dilation. This particular medicine is not appropriate for anyone who has problems with their filtering system, liver, cardiovascular, and diabetes.
Clenbuterol brings a heightened metabolic process, increases body temperature, and a lowered urge for food. This are the reasons that sportsmen utilize this treatments to reduce weight and also to protect muscles.
Precautions:
It is not recommended for women before birth because this medicament has an inhibitory action on uterine edge. It is recommended to be used with caution in people who have recently suffered myocardial infarction.
Side effects:
This medicine acts as all bronchodilators that can produce muscle tremor at the beginning of the treatment. Sometimes at the treatment with this drug may occur restlessness.
Over dosage:
Overdose situations or not met.